When you think of all the things Mom taught you growing up - if we are being honest - we probably don't credit her with even half of the lessons that she taught and that shaped us into who we are today. Some of the lessons from mom are so ingrained and instinctive that it's hard to remember there ever being a time that we didn't know it.
I think this is especially true for skincare. The lessons a mom can impart during a nightly skincare ritual has a lasting impact. I've found that when you use quality products, have a routine you love, and your skincare makes you feel confident and beautiful, the joy of teaching and learning these rituals are even more treasured.

Lessons That Last a Lifetime
From a customer that this has been her experience with the Seasonal Skincare Boxes. Last weekend, her teen daughter had a girlfriend over for a sleepover. The girls were hanging out in the living room just as Mom's Spring Seasonal Skincare Box arrived. After gasping at the gorgeous products (her words, not mine, I swear!), the girl's curiosity got the best of them and they joined Mom in the kitchen. Together, the three of them poured over the box and each product, talking about skincare rituals, natural skincare versus drugstore products, clean ingredients, and more.
The daughter's friend shared that she has long been struggling with acne and breakout-prone skin. With the box in hand, they were able to talk about safe, natural solutions. Turns out, Chaga clears pores, soothes and smooths blemished skin, and is antibacterial and antimicrobial, which helps to prevent future breakouts.
But then she told me they decided to create their own spontaneous spa night. Together, they put on the Butterfly Pea Flower Enzyme Masks, washed with the Passion Fruit Extract Creamy Cleanser, hydrated with the rose water dewy face mist, and were able to laugh and bond throughout the whole experience.
It's rare when teen daughters actively seek out mom-time on a Friday night, especially with friends around. And I'm not saying skincare saves families (or am I? Haha!), but this story made me smile and reminded me why I create a line of healthy, natural skincare.
Yes, I want everyone to use clean skincare from nature with results they'll love. But truly, I want to build a community of women helping women, moms helping daughters (and friends!), and individuals finding their own confident natural beauty in a meaningful way. These are the lessons and memories that last a lifetime, and that is why I do what I do.
With one more week until Mother's Day, I have recommendations for what Mom really wants, no matter what stage of motherhood she is in.
I know each stage of motherhood is unique, challenging, and special in its own way. For that reason, we have gift recommendations for moms in every phase of motherhood. Whether the mom in your life is in that bleary-eyed bliss of new motherhood, or she's in-the-thick-of-it with chauffeuring kids to practice and battling homework, or she's a wise, experienced mother with all the confidence in the world, (except when it comes to those new wrinkles!), we have got something for her.
For the mom who is blissfully unaware (or maybe it's sleep deprivation?) of the spit up on her clothes and the state of her house and hair. She is a skinimalist. She doesn't need much - most of the time she barely has the capacity to wash her face; once in a while, she has time (and brainpower) to apply hydration cream, but time carved out for self-care (even the essentials) is few and far between.
This is why our skinimalist line exists: for the women who don't have time but still deserve to have quality, clean skincare for healthy, clear skin. Our skinimalist line delivers the benefits of hydration, smoothing, and diminishes wrinkles and evens skin tone in quick, simple steps.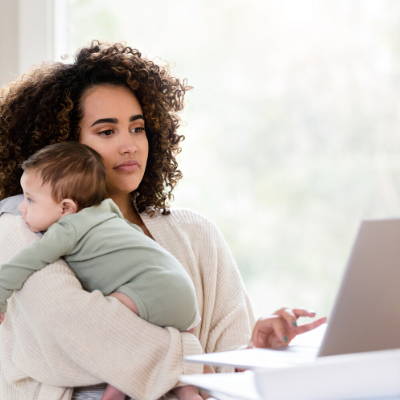 This mom has been at it for a long time and she is the master of motherhood. She is every moms go-to for advice and has a gentle, commanding presence. But now that she has more free time, she's recognizing the fine lines and age spots that have appeared over the years. She's not used to people noticing her, so show her you care and see her by gifting her luxurious, beautiful skincare that will address those new skincare woes in a way that gives her a youthful glow with relaxing, pampering steps.
The Confident Mom needs to mix up her routine with our Cleansing Oil for deep hydration and moisturize with our Facial Serum too smooth fine lines and give skin a bouncy glow. It's probably also time to introduce her to our Illuminating Eye Serum with our intensive formula that targets dark circles and visible signs of aging while enhancing the appearance of smooth, firm, bright skin around the delicate eye area.
For the In-The-Thick-Of-It Mom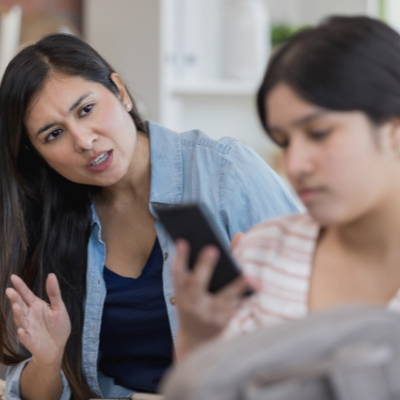 Moms who live in the car, driving between sports games, huge grocery runs, and battling the balance of screen time and family time: we see you (even though we know it feels like no one does!). This mom is constantly putting her family first and rarely has time for the pampering self-care that she deserves.
Show her you care and want her to invest in herself - but keep it easy for her (and you!)! Our Seasonal Skincare Box has six distinct products that are designed to give her skin exactly what she needs at this stage of life. With the Seasonal Skincare Box, she has natural, healthy, clean products that cleanse, hydrate, soothe and smooth, and additional gifts to make her feel relaxed, confident, and cared for, all in one simple box.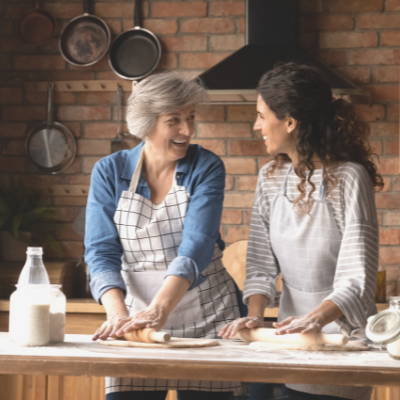 And if you're not sure how to celebrate Mom, we can help with that, too! You can gift her a personalized skincare consultation with our resident expert - for free! Her very own Beauty Chat will make her feel pampered, loved, and cared for.