We're all about confident, natural beauty - but we know that gets to a whole new level when we're talking about swimsuits (trust us, we get it). In the dead heat of July, however, it doesn't matter how self-conscious you might be: it's too hot to cover up! So, let's get comfortable!
Let our True North Beauty natural, clean, healthy skincare bring out the best in your shoulders, knees and toes (and all the other parts too hot to cover up). The fastest way to glowing skin on the go? Our True North Hand Cream. Sure, it might say it's for hands, but trust us - this moisturizer is infused with Hyaluronic Acid Hand Chaga to instantly soothe and soft to every body part. So, what can it do for you and your summer skin that is dying to get out of those pants and sweaters?
💖
Instantly smooths skin.
Buttery soft lotion smooths rough, cracked skin on heels for soft sandal-ready feet.
💖 Heals razor burn. Chaga's naturally occurring anti-inflammatory and antimicrobial properties soothe and clear razor bumps after shaving.
💖 Healthy active ingredients. Hyaluronic Acid delivers moisture for the scaly-prone parts of our bodies like elbows and knees.
💖 Look and feel your best. Chaga-infused formula restores skin elasticity and diminishes dark spots to smooth and brighten hands, neck, and décolletage. Be confident in your bathing suits and tank tops.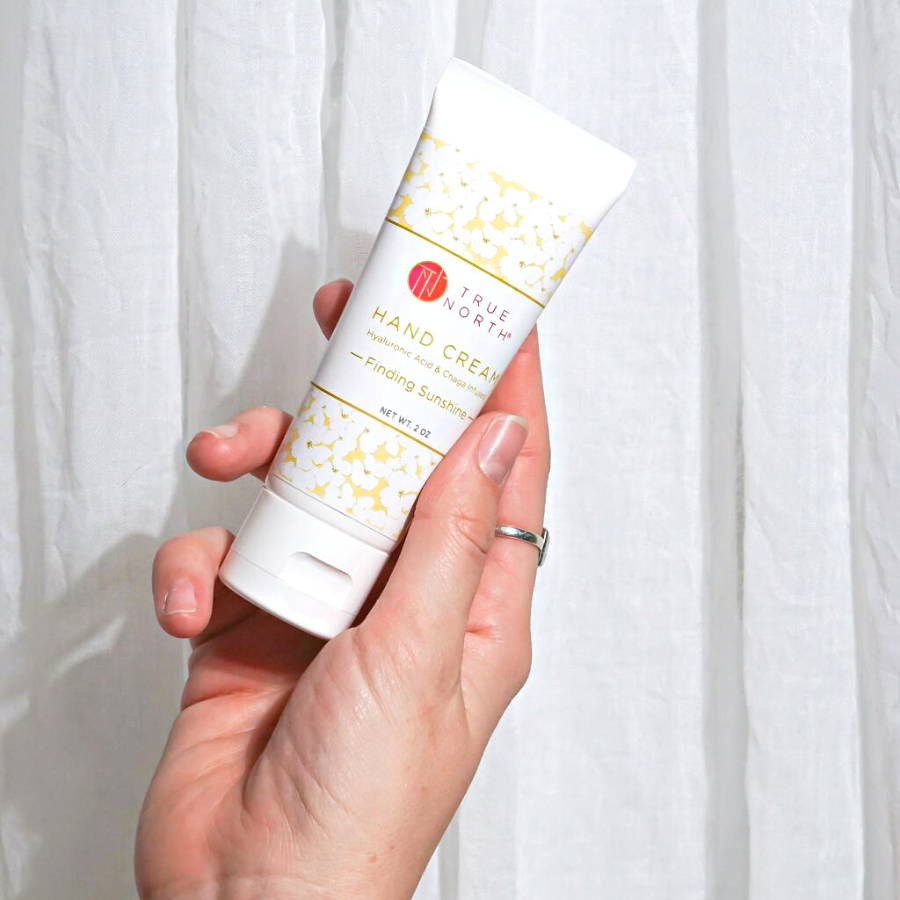 🍊 Comes in three delicate scents & even unscented, perfect for any of your moods and easy to gift to others.
✈️ Easy-to-dispense tube that are ready for travel and leak-free.
💧 A little goes a long way, with instant moisture that sinks deep, providing lasting hydration and no greasy feel.
Get gorgeous, soft skin and confidently enjoy these hot, humid days without covering up. And with our new Auto-Replenish program, you'll never need to think about being uncomfortable in your own skin again. Get your favorite True North products delivered right to your door when you need them; just set it and forget it (plus, get 10% off and free shipping every time!).