Who doesn't love that fresh-from-the-beach glisten and glow you carry after a relaxing day on the water? If only there were more weekends in the summer to soak it all up.
But even if your summer is spent more at the office and summer camps than tropical getaways, True North Beauty has exactly what you want (and need!) for that gorgeous summer glow all season long (no sunbathing required!).
❤️ Helps your skin recover & heal faster after sun exposure. (Thank you, Chaga!)
❤️ Hydrates your skin deep down, so no more unsightly peeling.
❤️ Makes a great safe and soothing glide while shaving.
❤️ Helps your tan last longer.
❤️ Gives you a soft shimmer that makes you look (and feel!!) like you've just left a relaxing beach vacation.
❤️ Gentle, breezy scents of jasmine pineapple and ocean breeze whisk you away to paradise.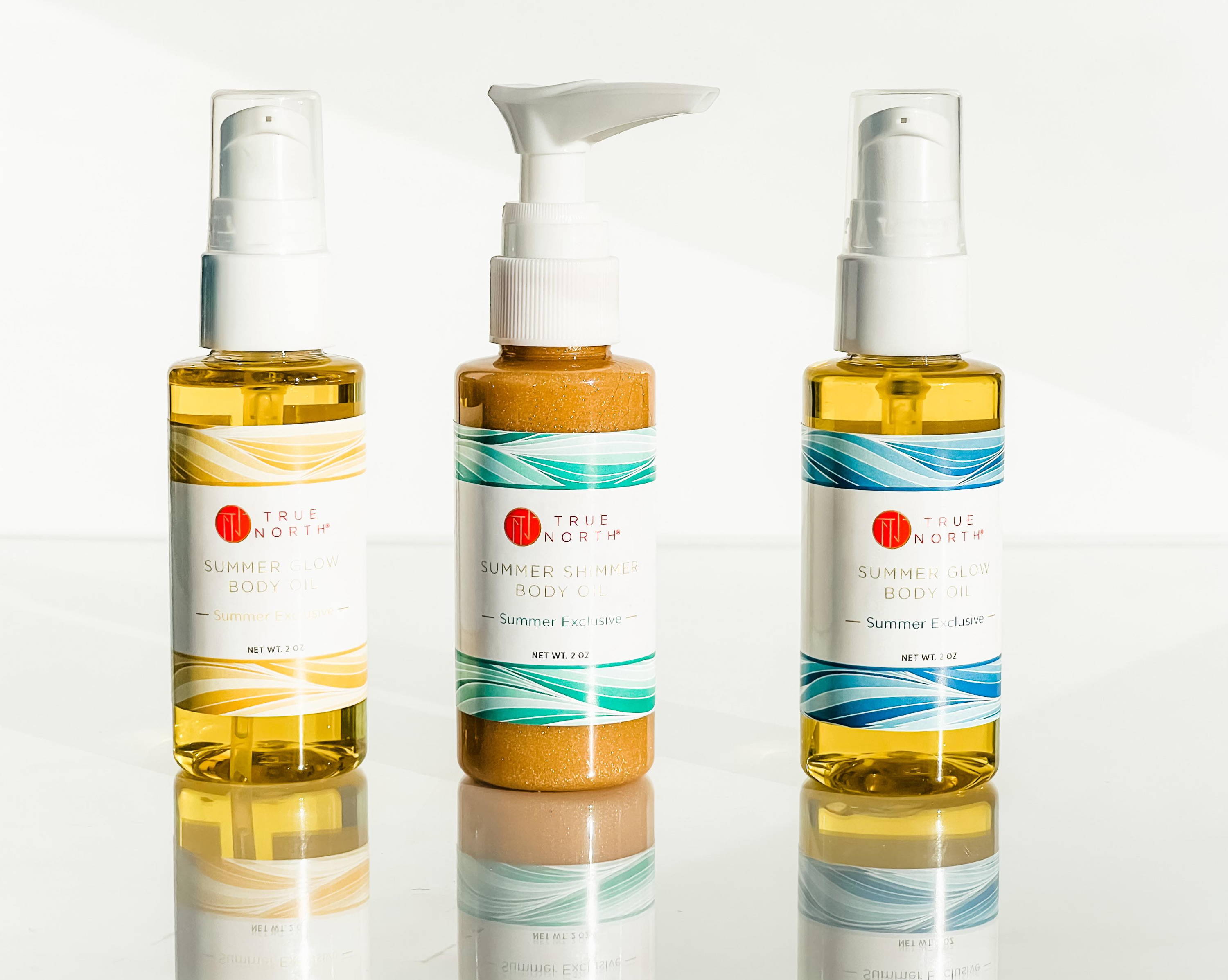 Formulated with Raspberry, Passion Fruit, and Chaga infused oils specifically for after-sun healing and soothing.
Naturally calms redness and speeds up healing after sun exposure, minimizing peeling and blistering after sun.
Soothes and nourishes skin with nature's most powerful antioxidant for healthy, restored skin.
Don't wait to give your summer skin exactly what you want (and deserve!) this season. Our sustainably formulated skincare is made with natural ingredients, luxurious oils, and healthy, nourishing vitamins and minerals to keep you GLOWING!
Want even more?
Bundle your soothing and hydrating Body Oil Trio with our refreshingly cool and delicately scented Face Mist to brighten and restore your sensitive facial skin all summer long.